Anthropology
You are here
Home
› Anthropology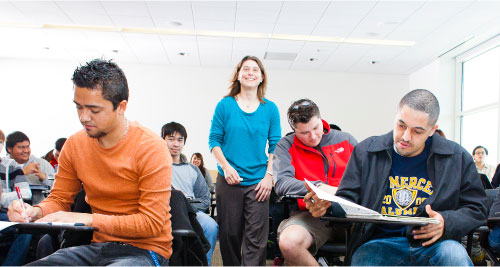 Anthropology Overview
 
Anthropology is dedicated to understanding humankind's diversity as well as what makes us uniquely human. Through the specific perspectives and methods of socio-cultural, archaeological, and biological anthropology, students learn how the human experience (past and present) is constituted through the interaction of social, cultural, political, material, historical, environmental, and biological factors. Anthropology strives for a holistic understanding of humankind and, depending on the questions asked and the means used to discover answers, anthropological knowledge can straddle the social sciences, humanities, and natural sciences.
The undergraduate major in Anthropology emphasizes how topics and issues central to the human experience such as migration, gender, power, health, kinship, race, and identity are examined and understood through diverse anthropological methodologies. In upper division courses, students explore particular socio-cultural, archaeological, and biological perspectives on such issues in greater depth, and these courses may specifically engage perspectives from two or more sub fields. Other courses may consider a range of topics within a specific geographical area, while acknowledging certain limitations to the area studies configuration of knowledge.
Areas of Research in Anthropology             Careers in Anthropology
 

Identity, race, ethnicity, and the nation-state;

Transnationalism, migration, and demography;

Health, nutrition, and the environment; and

Heritage, tourism, and public culture

 

Law
Medicine
Education
Business
Government
News and Entertainment Media
Non profit, Public,
and International Service
 
Anthropology Learning Outcomes
Upon graduation, our graduates demonstrate:

Possess and apply fundamental anthropological knowledge, including terminology, concepts, intellectual traditions, and theoretical approaches;

Identify and analyze common topics of research shared by the sub-fields of anthropology;

Understand ethics and responsibility in the practice of anthropology and in our roles as citizens;

Recognize and appreciate what it means to be human and how ethnographic, archaeological, and biological knowledge contribute to that understanding;

Possess skills to communication anthropological knowledge effectively through writing, oral presentation, and data presentation in various formats for diverse audiences.
More Information