History
You are here
Home
› History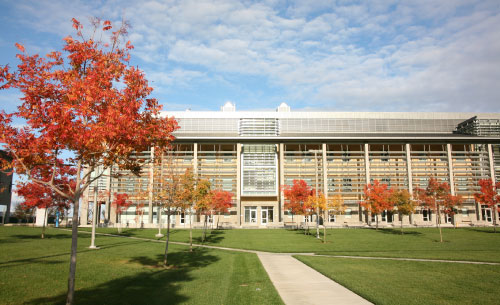 History Overview
In a diverse and interdependent world, the study of History provides students with the tools to make sense of both the past and present, and to prepare for the future. We cannot hope to address America's contemporary racial dilemmas without understanding the history of slavery and Manifest Destiny. Nor can we grasp today's global patterns of poverty and prosperity without grappling with the history of empire and the spread of capitalism. The long history of immigration that has made California's Central Valley such a diverse region is intertwined with both global and national histories of war, revolution, commerce, culture, and politics.
Though rooted in the study of the past, the tools employed by historians are useful in a broad array of modern careers and professions. History, with its focus on research, writing, and argumentation, is well known as an excellent preparation for graduate school, law school, and other professions. History majors may also find employment related to their degrees in schools, museums, editing and publishing, archives, historic preservation, federal, state and local agencies, and as consultants and contractors.
History majors at UC Merced choose a field of concentration in either United States History or World History. They apply their classroom learning to research problems outside the classroom, where they can contribute to expanding public knowledge and awareness of cultural issues. Students may explore thematic topics such as environmental history, the history of science and technology, the history of migration and cultural intersections, as well as issues of world, national, state and local history.
Areas of Research in History                               Careers
History:  Class, Gender, Race, Slavery

Chinese History

Digital Maps

Political Geography

Education
Researcher
Editor
Intelligence Agent
Journalist
History Learning Outcomes
Upon graduation, our graduates demonstrate:

Recognize the processes by which societies, cultures, and institutions change over time.

Describe particular historical developments and explain their wider context.

Critically read, analyze, and synthesize primary and secondary sources.

Use methods of narrative and analysis appropriately for communicating historical phenomena.

Identify the various contexts that shape the construction and use of historical sources and knowledge.
More Information