Environmental Engineering
You are here
Home
› Environmental Engineering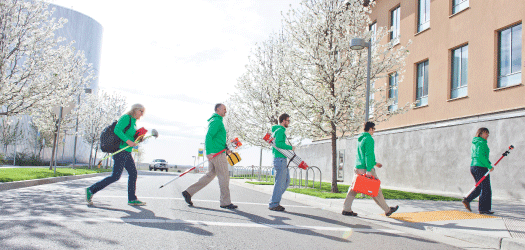 Environmental Engineering Overview
Environmental engineers are distinguished from other environmental professionals through their focus on problem solving, design and implementation of technological or management systems. Environmental engineers search for creative and economical ways to use resources efficiently, limit the release of residuals into the environment, develop sensitive techniques to track pollutants once released and find effective methods to remediate spoiled resources. They serve as the vital link between scientific discovery, technological development and the societal need for protecting human health and ecological integrity. In the coming decades, environmental engineers will increasingly be called upon to address broader issues of environmental sustainability by minimizing the release of residuals through altered production processes and choice of materials; by capturing the resource value of wastes through recovery, recycling and reuse; and by managing natural resources to meet competing societal objectives.
Areas of Research in Environmental Engineering        Careers
Climate change and water resources
Marine microbiology and microbial ecology
Mathematical approaches to environmental
problems involving fluids and sediments
Sustainability, Biofuels

Education
Research
Design and Manufacturing
Government
Private Consulting
Management
Environmental Engineering Learning Outcomes
Upon graduation, our graduates demonstrate:

Strong foundations in basic mathematics, science, social science, humanities and arts, along with engineering principles, enabling active engagement as citizens in their communities;
Ability to apply critical thinking, problem solving, engineering principles and reasoning, the scientific method, and teamwork to solve environmental resource problems and to restore and sustain the global environment.
Effective communication skills in written, spoken, and visual formats with technical, professional, and broader communities;
The ability to practice engineering according to the highest professional standards.
More Information