Experience UC Merced
Experience UC Merced 2018
April 2-6 and April 9-13
UC Merced Campus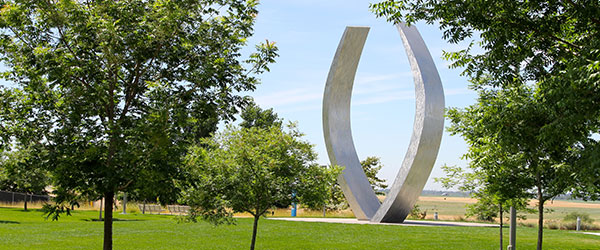 UC Merced is proud to host prospective students and their families who wish to participate in a comprehensive campus visit.
During Experience UC Merced 2018, you will be able to:
Take a tour of campus with one of our tour guides
Attend a lecture
Learn more about student life at UC Merced
Tours

Tours will leave from the Visitor Center between 9 a.m. and 3 p.m. each day. Sign up below for a tour and select the time you would like.
Attending Lectures

In order not to disrupt classes, we ask that you arrive 5 minutes prior to the beginning of class, and not leave until the completion of the class. 
REGISTER NOW
Monday, April 2
Tuesday, April 3
Wednesday, April 4
Thursday, April 5
Friday, April 6
Monday, April 9
Tuesday, April 10
Wednesday, April 11
Thursday, April 12
Friday, April 13
Parking
A limited number of parking permits are available in the Calaveras Lot and can be obtained from the Visitor Center for guests who have registered online. If all of the reserved visitor spaces are taken, you must park and purchase a parking permit from the black kiosks along Bellevue Lots to avoid ticketing. Parking permits range from $2 - $8, depending on how long you plan to visit campus.
Maps and Directions
To get directions to the campus on the web, use the address  5200 N. Lake Road, Merced, CA 95343. You can view a map of campus here. 
For More Information
Please contact Lizbeth Lupi at lupi@ucmerced.edu or 209-228-4635.