New FAQ's for Transfer Students Admitted Undeclared into a School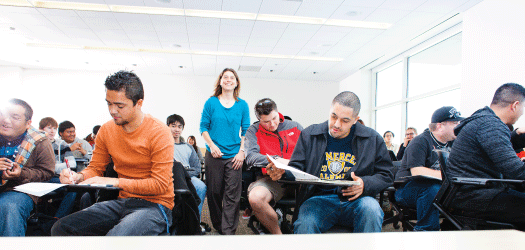 Frequently Asked Questions Regarding Admissions
1. Why was I admitted into an undeclared major?
You've been admitted as an Undeclared major with the provision that you will complete a prescribed set of courses in one academic year. It's important that you work closely with your academic advisor to determine the courses you need to take. After you've successfully completed the required courses you will be able to pursue your chosen major.
2. Where can I get an idea of the courses I still need to complete?
We recommend speaking with your academic advisor during orientation. You can also view the courses required for admission to your major at transfer.ucmerced.edu/selection. If you have questions you can give us a call 209-228-7643.
3. What if I'm not able to complete the required courses at the end of my first year?
You will need to speak with your academic adviser to take the appropriate course of action which may include pursuing an alternate major.
4. Could I take the required courses at a community college and reapply for a future term?
Yes, you're welcome to complete the required courses and apply for a future term.
5. How do I accept my offer of admission?
You can submit your Statement of Intent to Register (SIR) by visiting my.ucmerced.edu, select MyAdmissions and follow the instructions to submit your SIR and non-refundable $100 deposit.
6. When will I be able to register for my courses?
You will have the chance to register for your courses at the Transfer student orientation. To find a list of orientation dates and to sign up for orientation visit orientation.ucmerced.edu
7. How will I know what I need to take in order to graduate?
Your academic advisor will be able to assist you with determining what courses you need to take in order to graduate. Academic advisers are available to speak with transfer students about creating an academic plan the first and second week of the semester. After your transcripts have been processed you will also have access to the MyAudit system, which allows you to see which requirements you still need to meet in order to graduate. A list of graduation requirements for all majors is available in the University catalog or by visiting the undergraduate advising pages of the schools of Engineering, Natural Sciences, or Social Sciences, Humanities and Arts.
8. Who can I contact if I have additional questions?