Public Health
You are here
Home
› Public Health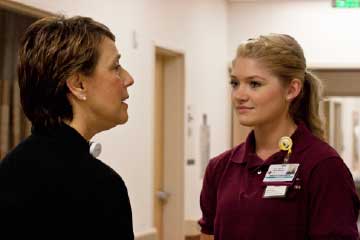 Public Health Overview
Public Health is the science of protecting and improving the health of the public through education, promotion of healthy lifestyles, and research regarding disease- and injury-prevention. Public Health professionals analyze the effects of genetics, personal choice and environmental forces in order to track the spread of diseases, understand health-related behaviors, and develop programs and policies that protect the health of families and communities.
Overall, Public Health is concerned with protecting the health of entire populations, from those as small as a local neighborhood to those as large as an entire country or region of the world.
Broadly speaking, the mission of Public Health is to assure people can be healthy in society. Whereas medicine is concerned with understanding individual causes and treatments of diseases and illnesses, Public Health focuses on the community and the health of the population. This means assessing the population's health, understanding the causes and determinants of health challenges and problems and identifying ways to improve the population's health. In some cases, this might mean working to help people gain access to existing medical services, while in other cases it might require introducing population-wide interventions.
Areas of Research in Public Health                         Careers
Health service research

Health promotion and behavioral medicine

Disaster preparedness

Health Inequalities

Epidemiology

Environmental Health

 

Education
Public Policy
Health Care
Business
Health Science
 
Public Health Learning Outcomes
Upon graduation, our graduates demonstrate:

Demonstrate an understanding of the role of organizations and institutions in a society, the impact of organizations and institutions on the economic environment and outcomes, and how incentives influence individual and organizational behavior and performance.

Recognize and describe how government actions affect economic performance and how economic interests influence government decisions.

Design and conduct research that will inform managerial and policy decision-making, including the collection, analysis, and interpretation of data using familiar software packages.

Define problems and identify multifaceted explanations for complex economic phenomena by using information and data from multiple sources to answer the questions at hand.
More Information