Overview of Critical Race and Ethnic Studies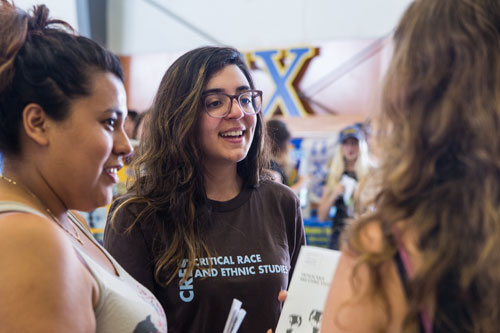 In addition to adhering to General Education and School of Social Sciences, Humanities and Arts Requirements, the Critical Race and Ethnic Studies major requires at least 44 units (some of which simultaneously meet general education requirements). Courses in the major must be taken for a letter grade, and specifically may not be taken on a pass/no pass basis unless the course is only offered on a pass/no pass basis.
Potential Careers*
Immigrant rights advocate
Education policymaker
Youth minister
Family and school social worker
Policy analyst
Union organizer
Community and housing developer
Legislator
Journalist
Public interest or legal advocate
Nonprofit organization manager
City and urban planner
Professor
Environmental activist
* Please Note: Some of these carers might require education beyond a Bachelor's degree.
More Information about Critical Race and Ethnic Studies