Overview of Environmental Engineering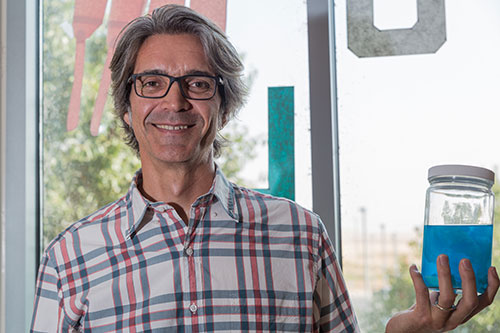 Environmental engineers are distinguished from other environmental professionals through their focus on problem solving, design and implementation of technological or management systems.
Environmental engineers search for creative and economical ways to use resources efficiently, limit the release of residuals into the environment, develop sensitive techniques to track pollutants once released and find effective methods to remediate spoiled resources. They serve as the vital link between scientific discovery, technological development and the societal need for protecting human health and ecological integrity.
In the coming decades, environmental engineers will increasingly be called upon to address broader issues of environmental sustainability by minimizing the release of residuals through altered production processes and choice of materials; by capturing the resource value of wastes through recovery, recycling and reuse; and by managing natural resources to meet competing societal objectives.
The Environmental Engineering program at UC Merced is accredited by the Engineering Accreditation Commission of ABET, http://www.ABET.org.
Areas of Research
Climate change and water resources
Marine microbiology and microbial ecology
Mathematical approaches to environmental problems involving fluids and sediments
Sustainability, Biofuels
Careers
Air quality engineer
Air quality/water/wastewater agency planner/manager
Environmental engineer
Environmental impact assessor
Hydrologist
Recycling consultant
Remediation engineer
Renewable energy planner/manager
Solid waste engineer/planner
Sustainability consultant
Water resources engineer or planner
Water/wastewater treatment engineer
* Please Note: Some of these carers might require education beyond a Bachelor's degree.
Learning Outcomes
Students graduating from the Environmental Engineering program demonstrate the following: 
An ability to identify, formulate, and solve engineering problems by applying principles of engineering, science, and mathematics.
An ability to apply both analysis and synthesis in the engineering design process, resulting in designs that meet desired needs.
An ability to develop and conduct appropriate experimentation, analyze and interpret data, and use engineering judgment to draw conclusions.
An ability to communicate effectively with a range of audiences.
An ability to recognize ethical and professional responsibilities in engineering situations and make informed judgments, which must consider the impact of engineering solutions in global, economic, environmental, and societal contexts.
An ability to recognize the ongoing need for additional knowledge and locate, evaluate, integrate, and apply this knowledge appropriately.
An ability to function effectively on teams that establish goals, plan tasks, meet deadlines, and analyze risk and uncertainty.
More Information about Environmental Engineering