Overview of Management and Business Economics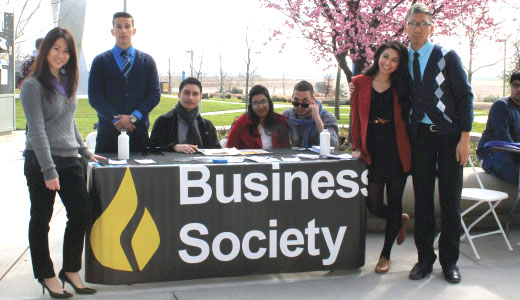 The Management and Business Economics major responds to the growing needs of California's business environment.  UC Merced's Management and Business Economics major provides rigorous analytical and quantitative training from a blend of fields including economics, management theory and other social sciences.  Real-life management problems do not fit neatly into subject areas.  Today's managers tackle issues that involve a number of management functions—so solutions need to draw on expertise from a variety of different areas.  The UC Merced approach is to step away from thinking of management as a set of separate functions drawing from single disciplines.  Instead, students learn to integrate key ideas from across subject areas to understand all the dimensions of a given issue.  Creativity, innovation and entrepreneurship are emphasized.
About the Program
The Management major prepares students for a broad range of management-related careers. Students will learn the analytical tools that are needed to succeed in a modern, volatile business environment. The curriculum provides a strong foundation in economics, organization, business, finance, accounting and quantitative methods. It focuses on analysis and problem solving across a wide spectrum of management activities. The theoretical underpinning for the undergraduate program comes from economics and management science disciplines that use tools and techniques based on applied mathematics and statistics to solve problems in virtually all areas of business and government. The typical undergraduate student develops skills to build quantitative models of complex operations and competitive markets and be able to use those models to facilitate decision-making.
Potential Careers*
Statistical accountant
Actuary
Business owner
Comptroller
Financial analyst
Financial advisor
Real estate broker
Stock broker
Venture capitalist
Budget officer
Treasurer
Urban planner
Investment banker
Entrepreneur
* Please Note: Some of these carers might require education beyond a Bachelor's degree.
Learning Outcomes
Students graduating from the Management & Business Economics program demonstrate the following: 
Describe the underlying economic incentives and tradeoffs associated with the decisions made by individuals, firms, organizations, institutions and governments.
Apply theories and concepts from disciplines in Management and Business Economics (e.g. accounting, economics, statistics, finance, and marketing) to business management situations.
Communicate clearly and cogently in written and oral form within professional and academic environments.
Design and conduct research that can inform managerial and economic policymaking by collecting, analyzing and interpreting data using relevant software.
Describe and evaluate the relevant ethical and social issues associated with different economic and business ventures.
More Information about Management and Business Economics