November 1-18, 2022
First year and transfer prospective students are invited to participate in this year's Experience UC Merced event. During Experience UC Merced, students will have an opportunity to:
Enjoy the classroom experience
Dine in the Pavilion for lunch
Receive a campus tour
Explore UC Merced
When: November 1-18, 2022
Check-In Location: UC Merced Welcome Center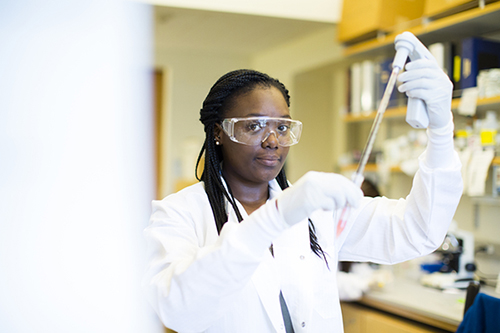 Guests will have the chance to observe demonstrations and engage in lively discussions with faculty.
NOTE:
The classroom experience is limited to the student participants. Parents, families, or other guests are not permitted in the classrooms due to space constraints but are able to participate in the rest of the program. 
Guests must be able to provide transportation to and from UC Merced. We provide a limited number of free parking spaces for our guests. You can view map here for instructions. If all free spaces are full, you will need to purchase an hourly parking permit. Permits are available from $2 to $8 for the entire day. Visit our Transportation and Parking webpage for more information about park permits.
Please refer to our DoYourPart page for campus health guidance for visitors.
Register for Experience UC Merced
| | | | | |
| --- | --- | --- | --- | --- |
| Dates | Tour Time | Classroom Time | Subject | Registration Link |
| November 17 | 9:00 AM - 10:00 AM | 8:00 AM - 8:50 AM | Preparatory Chemistry | |
| November 17 | 9:00 AM - 10:00 AM | 10:30 AM - 11:20 AM | Preparatory Chemistry | |
| November 17 | 11:00 AM - 12:00 PM | 9:00 AM - 10:15 AM | Introduction to Molecular Biology | |
| November 17 | 9:00 AM - 10:00 AM | 7:30 AM - 8:45 AM | Introduction to Molecular Biology | |
| November 17 | 12:00 PM - 1:00 PM | 1:30 PM - 2:20 PM | Materials Kinetics and Processing | |
| November 17 | 2:00 PM - 3:00 PM | 12:00 PM - 1:15 PM | Latin American Environmental Literature | |
| November 18 | 9:00 AM - 10:00 AM | 10:30 AM - 11:20 AM | Contemporary Biology | |
| November 18 | 3:00 PM - 4:00 PM | 1:30 PM - 2:20 PM | Contemporary Biology | |
| November 18 | 11:00 AM - 12:00 PM | 12:30 PM - 1:20 PM | Political Anthropology | |
For More Information
Please email Juan Román at jroman4@ucmerced.edu