Majors & Academics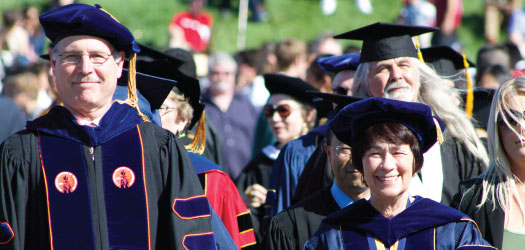 Consider the possibilities
Our academic majors offer students valuable opportunities. Whether you are studying across disciplines and broadening your knowledge base or conducting research with award-winning faculty in areas that address some of the most pressing issues facing our society and the planet, you are acquiring skills that will help you achieve your goals. Select a major below to learn more about that particular academic program and which careers you are especially well-suited for if you graduate with that degree.
You can find information on graduation rates, and the typical length of time to degree at our Institutional Research and Decision Support website. 
School of Engineering

School of Natural Sciences

School of Social Sciences,
Humanities and Arts

Bioengineering, B.S.
- Innovating health care
- Diagnostic devices
- Molecular characterization

Computer Science & Engineering, B.S.
- Pioneering computer technology
- Research opportunities
- Computing mathematical simulations
- Understanding computer-based systems

Environmental Engineering, B.S.
- Environmental sustainability
- Protecting human health and ecological integrity
- Environmental management systems

Materials Science & Engineering, B.S.
- Safe extractions of raw materials
- Health with prolonging the life of equipment
- Surgical tools

Mechanical Engineering, B.S.
- Automotive industry
- Food processing
- Biomechanics and biosensors

 

Applied Mathematical Sciences, B.S.
- Computational & Data Sciences
- Computational biology
- Computer science
- Economics
- Engineering
- Physics

Biological Sciences, B.S.
- Developmental biology
- Ecology and evolutionary biology
- Human biology
- Microbiology
and Immunology
- Molecular and cell biology

Chemical Sciences, B.S.
- Biological chemistry
- Chemistry
- Environmental chemistry
- Materials chemistry

Earth Systems Science, B.S.
- Climate change
- Water and soil pollution
- Conservation of biological diversity
- Management of natural resources

Physics, B.S.
- Atomic/Molecular/Optical Physics
- Biophysics
- Mathematical physics

Anthropology, B.A.
- Market research
- Regional planning
- Discover new cultures

Critical Race and Ethnic Studies, B.A.

Cognitive Science, B.S./B.A.
- Study human thought and behavior
- Neuroscience
- Study law or education

Economics, B.A.
- Allocate resources
- Business relations
- Labor economics

English, B.A.
- Study the interactions of culture and literature
- Facilitate cross-cultural interactions

Global Arts Studies Program, B.A.

Management & Business Economics, B.S.

Philosophy, B.A.
| | |
| --- | --- |
|   | |