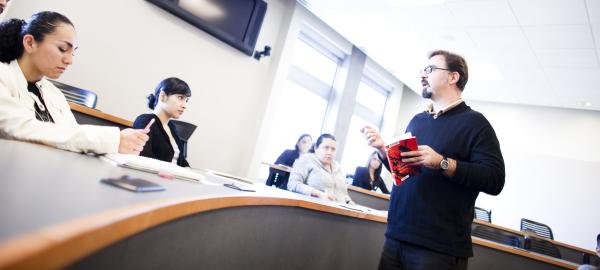 Who is considered an International Applicant?
We consider you an international applicant if you are not a U.S. citizen or permanent resident and you need an F-1 or J-1 non-immigrant student visa in order to study in the United States.
Who is considered an International Transfer Applicant?
You are now enrolled or previously enrolled in a regular session at a tertiary institution (college or university) after completion of secondary school. You may not disregard your college record and apply as a freshman.
International Transfer Academic Requirements
Marks (grades earned): You must meet the same requirements as California residents with one exception; the overall grade point average (GPA) in all transferable coursework should be approximately 2.80 or better.
Please see the transfer admission requirements for details about transferring to the University of California, Merced.
English Proficiency: UC Merced requires one of the following proficiency exams from all international applicants whose native language is not English:
International English Language Testing System (IELTS) − a score of 6.5 or better on the (academic modules) band score.
OR
Test of English as a Foreign Language (TOEFL) − a score of 80 or higher on the Internet-based test (IBT) or 550 on the paper-based test (PBT).
OR
Earn a grade of C or better in one UC transferable English composition course taken at any regionally accredited post-secondary institution in the United States.  We strongly encourage you to contact the Admissions office (admissions@ucmerced.edu) to discuss any questions you may have about your academic background. 
When you take the language proficiency test, please arrange to have a hard copy report forwarded by the testing agency to University of California, Merced, Office of Admissions, 5200 N. Lake Road, Merced, CA 95343.
Language exam results must be received in the UC Merced, Office of Admissions no later than January, if you are applying for the fall term.
Transfer Admission Guarantee (TAG):
If you are an international applicant and you begin your education at a California Community College (CCC) you are encouraged to sign up for the Transfer Admission Guarantee (TAG) program. TAG contracts specify the courses to be completed and grade point averages you must earn at the California community college to be guaranteed admission to UC Merced in the major of your choice.
Application Update Requirement for Transfers Applicants:
The Application Update period is about five weeks after the filing period has ended. To ensure that each application reviewed includes the most current academic information available, transfer applicants must complete an Application Update online. You will be asked to update your courses and grades for the term just completed, and report any courses you have in progress or planned in preparation for enrolling at UC Merced.
For example: Fall 2012 applicants should provide:
An updated list of fall 2011 courses and grades.
A list of all additional courses in progress or planned through spring 2012.
Please note: You must complete the application update even if you are not enrolled in courses at the time you are notified to complete it.