Overview of Sociology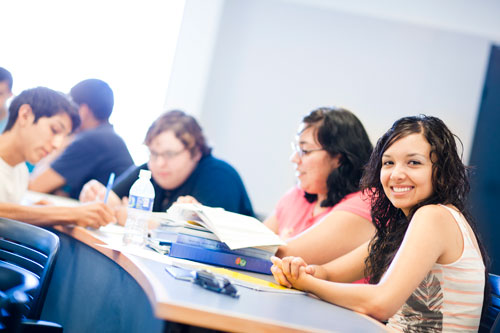 Sociology is the scientific study of society, social institutions, social structure and social relationships. A key contribution of the discipline is the insight that social factors matter; our lives are not only shaped by personal psychology, but also by our place in the social world.
Sociology's areas of inquiry range from intimate family relationships to ties between nation-states; from divisions by race, class, gender and sexuality to shared ideas of common culture; and from understanding the influence of broad-scale social movements to analyzing how adolescents become productive adults.
Areas of Research
Race/Ethnicity
Social Movements and Public Policy
Education
Immigration
Social Inequality
Community Organizing
Potential Careers*
Demographic analyst
Labor relations representative
Social welfare examiner
Criminologist
Consumer advocate
Gerontologist
Marriage and family therapist
Social services program director
Veteran affairs specialist
Administration of Nonprofit Organizations 
* Please Note: Some of these carers might require education beyond a Bachelor's degree.
Learning Outcomes
Students graduating from the Sociology program demonstrate the following: 
Think critically about the causes and consequences of social inequality;
Design and evaluate empirical sociological research;
Explain and apply the major theoretical perspectives in sociology;
Communicate orally and in writing about sociological concepts;
Use their sociological education outside of the undergraduate classroom, particularly in their careers or further education.
More Information about Sociology