Applying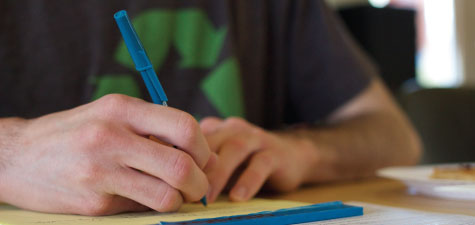 Fall 2018
The application for Fall 2018 is now closed.
Spring 2019
The Spring 2019 application period is July 1 - 31.
Transfer students can apply for a Spring 2019 Transfer Admissions Guarantee starting May 1.
Learn more about admission requirements for first year students.
Learn more about admissions requirements for transfer students.
 
Qualifying for a Fee Waiver
The University of California will waive application fees for up to four campuses for qualified students who otherwise would be unable to apply for admission. Students who qualify for fee waivers and who select more than four campuses must pay $70 for each additional campus choice. To be accepted for the fee waiver program, you must meet specific requirements related to your family income and size.
You can apply for a fee waiver within the online application and be notified immediately whether you have qualified.
Questions?
If you have any questions about applying to UC Merced, we're here to help! Call 209-228-7178 or admissions@ucmerced.edu.
GRADUATE SCHOOL APPLICANTS: You can learn more about applying to UC Merced by visiting the Graduate Division website.
MEDICAL EDUCATION PROGRAM: Applications for the UC Merced San Joaquin Valley Program in Medical Education (PRIME) are accepted and managed by the UC Davis School of Medicine.