Visiting UC Merced is the best way to gain firsthand knowledge of our academic programs, housing, and student life. We host several on-campus events throughout the year, and we invite you to join us for the chance to find out what makes our campus so special. We also host online events and travel throughout the state to host admission receptions.
We invite you and your family to visit us and take a tour with our student ambassador tour guides or book a session to meet with our advisors!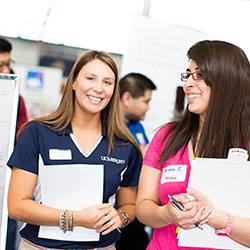 When: Ongoing
Where: Off Campus, Multiple Locations
UC Merced participates in college fairs and school visits throughout the year. These fairs are a great opportunity for interested students to learn about our admission process, student life, financial aid and more. 
>> Find a college fair or school visit near you
---
Signature Events
When: November 1-17, 2023 (Event has concluded)
Where: UC Merced Campus 
We warmly welcome all admitted and prospective first-year and transfer scholars to immerse themselves in the upcoming exhilarating "Experience UC Merced" program. Students will have the chance to observe demonstrations and engage in lively discussions with faculty. Join us for an unforgettable day filled with exploration, inspiration, and the chance to chart your academic future. Your UC Merced experience begins here!
>> Learn more about Experience UC Merced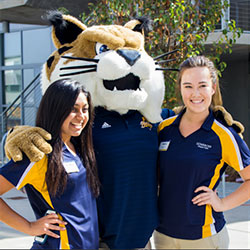 When: Saturday, April 20, 2024
Where: UC Merced Campus 
Bobcat Day is our biggest event of the spring! Come see UC Merced at its liveliest and take a tour of campus, meet with faculty, attend presentations from each of our academic schools, talk to Financial Aid and Admissions staff, discover student clubs and organizations, and much more. Registration opens on March 2!
>> Learn more about Bobcat Day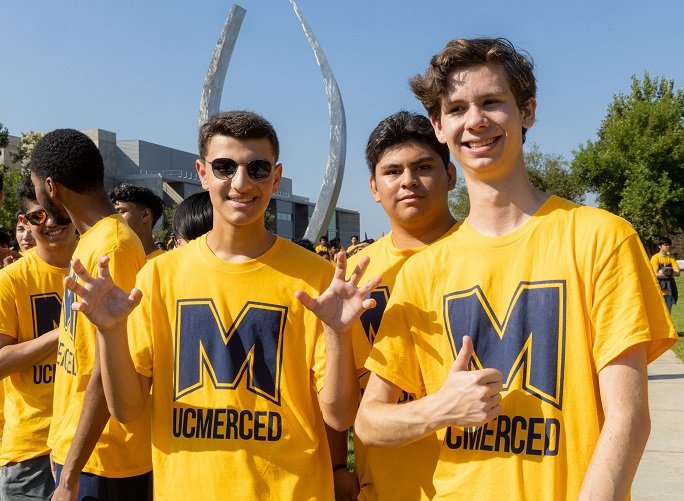 When: October 21, 2023 (Event has concluded)
Where: UC Merced Campus 
Join us for an exciting day of discovery at UC Merced! Our upcoming event is designed with prospective students in mind, offering a fantastic opportunity to explore our vibrant campus and gain valuable insights into the application process. Get ready to dive into a world of possibilities as you learn about everything UC Merced has to offer, from the ins and outs of student life and comfortable housing options to the array of financial aid resources available. Discover your academic journey and countless opportunities waiting for you here. Come and see why UC Merced is the perfect fit for your future!
>> Learn more about Spotlight UC Merced
---