Visiting UC Merced is the best way to gain firsthand knowledge of our academic programs, housing and student life. We host several on-campus events throughout the year, and we invite you to join us for the chance to find out what makes our campus so special. We also host online events and travel throughout the state to host admission receptions.
Become a Bobcat: A Virtual Series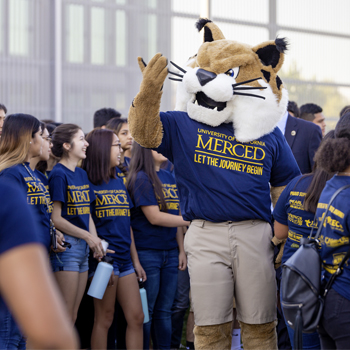 When: Now through May 27!
Where: Online
Join us for over 40 live virtual events designed for both prospective and admitted students. Attendees will attend sessions covering academics, various campus resources, engage with student clubs and organizations to learn more about UC Merced and what it has to offer!
>> Register for Become a Bobcat webinar events!
Admissions Webinars
During our live presentations and discussions, you can learn about resources and opportunities available to UC Merced students, our academic programs, student life and more.
>> Learn more about Admission Webinars
Admissions Workshops
The Office of Admissions hosts a variety of workshops on campus and at various schools and community colleges. Workshops are an opportunity to learn more about the University of California admission process and get tips on filling out the admission application.
>> Learn more about Admissions Workshops
Virtual College Fairs & School Visits
UC Merced participates in college fairs and school visits throughout the year. These fairs are a great opportunity for interested students to learn about our admission process, student life, financial aid and more.
>> Find a college fair or school visit near you
Virtual Tours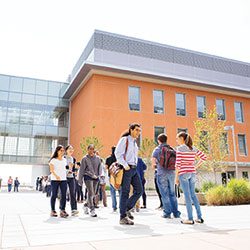 When: Ongoing
Where: Online
Our Welcome Center offers several options for you to virtually experience the UC Merced campus, including our our 360 Virtual Tour, Instagram Live Tours series and more.