Bobcat Advising Center 
Advisors in the Bobcat Advising Center (BAC) assist all first year and undeclared students in planning their academic program, adjusting to the academic rigor of a research university and accessing resources tailored to the student's needs. Students attend regular appointments throughout their first year with a personal academic advisor who is committed to their individual success.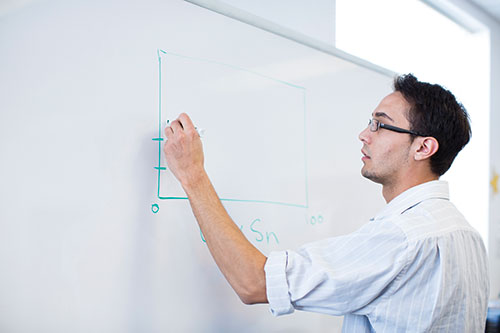 Calvin E. Bright Success Center 
The Calvin E. Bright Success Center (BSC) is the hub of academic advising and learning support services that help students to adapt to challenges and demands of university life and be successful.
Mid-Semester Grades
So that you are empowered to stay on the path toward graduation, you will receive mid-semester grades in your lower-division courses. If faculty and advisors see a potential for academic improvement, they will give you early feedback about your performance so far that semester, and motivate you to rise to the challenge of getting back on track if you need to.
More info at catalog.ucmerced.edu.
Support Services