When you first arrive at UC Merced, you might wonder how you will meet people. You can start by leaving the comfort of your room, exploring campus and following your interests, whether in dance, gaming, photography or robotics. You can get involved in Greek life or join one of our clubs and organizations, and if you can't find a good fit, you can tap into the school's pioneering spirit, gather your classmates and roommates, and start your own!
Life Outside the Classroom
Student Life
Activities: There's something for everyone, and something is always happening: Movie nights, luau beach parties, spirit days, cultural events, dance crew battles, guest speakers and more. You'll see excited faces from all over campus at our most popular annual events – the harvest carnival and concert Treats 'N Beats, CABsterical Comedy Jam, Winterball, Soul'd Out Poetry Jam, Bobcats Got Talent, and the biggest draw of the year, the Cowchella music festival.
Clubs and Organizations: The Anime Club, Black Student Union, Bobcat Theater, Pilipino American Alliance, Pre-Pharmacy Club and The Prodigy News are only a few of the more than 200 clubs and organizations UC Merced students have formed.
Greek Life: UC Merced's fraternity and sorority community has many recognized chapters on campus. Collectively, Greek Life provides a wide range of academic, social and community service activities.
Athletics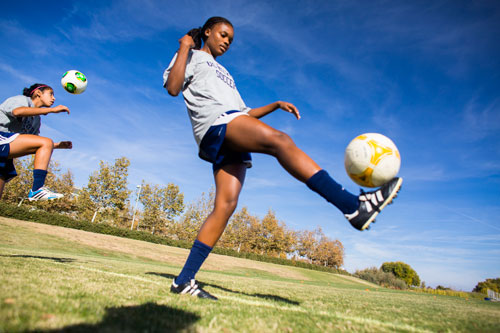 Whether you're an athlete or fan of college athletics, you can get involved by showing up and teaming with Rufus to cheer on the blue and gold!
Mascot: Rufus
School colors: Blue and gold
Affiliation: National Association of Intercollegiate Athletics (NAIA)
Conference: California Pacific (CalPac)
Men's and women's varsity teams: Basketball, cross country, soccer, track, volleyball, water polo
Athletics facilities: Joseph Edward Gallo Recreation and Wellness Center; Student Activities and Athletics Center
More info at ucmercedbobcats.com.
Recreation and Wellness
Recreation & Wellness: If your idea of wellness is fresh air and fun outside, an energetic place to do lifts and reps, or a chance to push, pull, run and pedal in matchups with other students, you're in luck!
Sports clubs: Archery, cheer, golf, martial arts, softball, tennis, water polo
Intramural sports teams: Basketball, dodgeball, doubles tennis, grass volleyball, outdoor soccer, ultimate Frisbee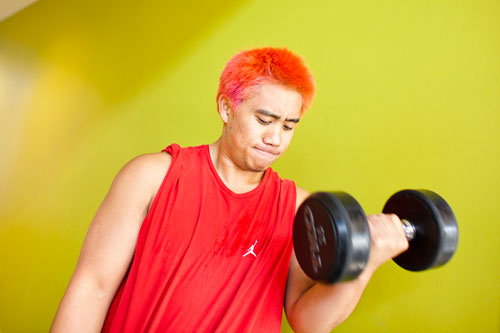 The OUTDOOR EXPERIENCE PROGRAM (OEP): The OEP is UC Merced's hub of all things outdoors. There are activities like Week of Wilderness and you can even rent outdoor equipment and kayaks. Outdoor Adventure trips include skiing and snowboarding in the Sierra, rafting the American River, kayaking in the San Francisco Bay and surfing in Santa Cruz.
Fitness: You'll find state-of-the-art cardio, fitness and group exercise equipment in our recreation center. Group fitness classes range from cycling to yoga, and personal trainers are always an option.
More info at recreation.ucmerced.edu.