Requirements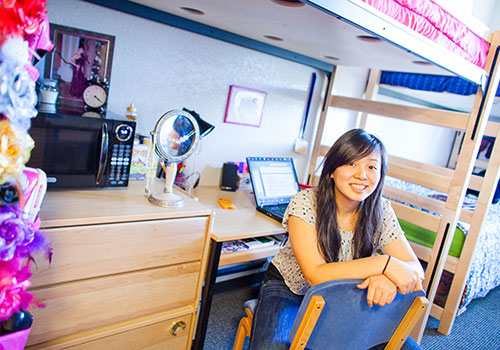 We encourage all eligible students to apply. To be considered for admission to UC Merced, you must satisfy the following minimum UC Admissions requirements:
1. Academic Requirements
High school diploma or equivalent
GPA of 3.0 or above (nonresident: 3.4)
2. Examination Requirements
You are expected to complete these exams as early as possible, but no later than December of your senior year.
We will accept scores from both the new and old SAT from students who graduate from high school before 2020.
Tip: University of California campuses share scores. If you have your official test results sent to one UC campus, it will be available to sister campuses where you've applied, as well.
Optional Examinations: 
SAT Subject Tests are not required. However, you are welcome to submit scores if you would like to:
Use Subject Tests to satisfy "a-g" subject requirements.

Show your mastery of a particular subject or set of subjects.
3. Course Requirements
Complete a minimum of 15 college-preparatory courses, with at least 11 finished prior to the beginning of your senior year. These courses must be completed with grades of C or better. Be sure that the classes you take are on your school's "a-g" Course List. Obtain your school's list from your counselor or University of California "a-g" Course Lists.
---
Paths to Admission for California Residents:
Local Path | Eligibility in the Local Context (ELC) 
If, when you submit your application, you discover you are designated in the top 9 percent of your class, submit an application to our campus. Being designated in the top 9 percent of your class is a characteristic UC Merced values.
Statewide Path
Complete a minimum of 15 college-preparatory "a-g" courses, as detailed above. Meeting the statewide path is a factor UC Merced values.
Alternate Paths
Meeting the criteria for "admission by examinations alone" and "admission by exception" are alternate paths. Factors UC Merced considers in determining admission via an alternate path are discussed on the Selection Process page.