First U.S. Research University Built in the 21st Century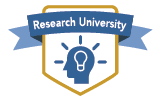 UC Merced is the newest campus of the world-renowned University of California system, and the first American research university built in the 21st century.
In fact, UC Merced is a hub for research in the Central Valley, and many students have the opportunity to conduct impactful research with esteemed faculty as an undergraduate.
UC Merced was ranked in 2019 No. 1 in the UC system for student participation in undergraduate research and creative projects.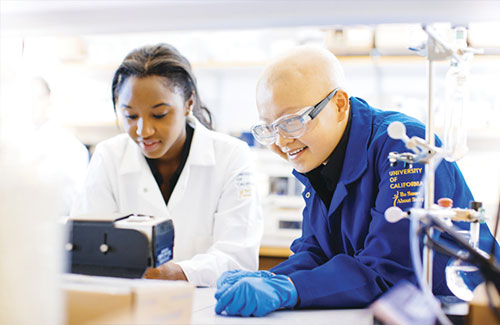 Research at Our Core
At UC Merced, some of the world's foremost scholars team up with students to focus on creating new products and technologies that will improve our daily lives. They collaborate to solve some of society's most pressing issues, from disease to global warming, and everything in between. As an undergraduate, you will have opportunities to take your learning beyond the classroom and out into the field or in a laboratory.
Research Opportunities
The Undergraduate Research Opportunities Center (UROC) encourages and facilitates faculty-mentored undergraduate research projects and creative activities. The UROC website hosts a database of research opportunities, and workshops and events are ongoing.
Student-Led Projects
Research institutes such as the Center for Information Technology Research in the Interest of Society (CITRIS) strive to provide undergraduates with an opportunity for self-directed learning and professional development. Students are extensively involved in programs such as UC Sprouts, which is developing a curriculum to allow local elementary school students to create an edible garden. In the Constant Current Electric Vehicle project, students are working on a potentially more efficient electric motor. Tire manufacturer Pirelli supported students in the Pirelli Project, in which they generated a discovery report on emerging trends in the automotive vehicle industry that could affect the tire environment.
Solutions for Society
Innovate to Grow is a yearly celebration of student ingenuity. In a way, it's a science fair for college students, where they pitch their ideas to businesses and nonprofit organizations to help solve the challenges they face.
Innovation Design Clinic: Teams of graduating seniors and organizations collaborate, discover solutions to common problems, create and streamline networking, and increase both radical and incremental innovation. 
Engineering Service Learning: Teams of students work on real-world projects for nonprofit community partners. Past teams have used drones to detect illness in crops and made students in Merced County excited about the sciences.
Mobile App Challenge: Over the course of three months, students design, prototype and pitch their ideas for mobile applications that address a need in society. One team recently got offered summer internships at PG&E for creating an app called UpNote, which helps students study for classes.
Across All Disciplines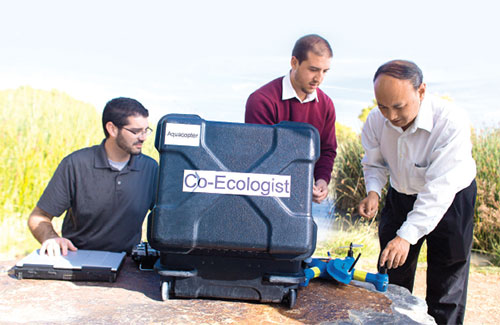 Research Facilities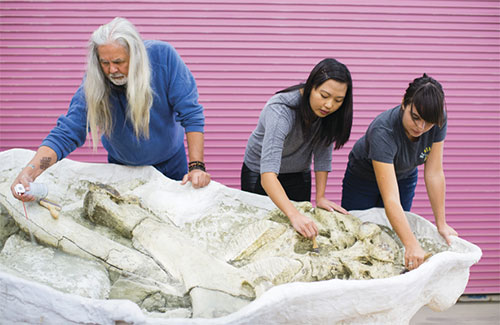 Institutes and Centers