Congratulations!  You are personally invited to participate in the Count Me In program, exclusively offered at the University of California, Merced. 
This means you can be considered for admission to UC Merced. You can start your UC journey at one of the fastest-growing research universities in the nation, ranked in the top 100 (and No. 38 among public universities) by U.S. News and World Report. Accepting this invitation will not affect your waitlist or appeal status at other UC campuses.
What is Count Me In?
The University of California provides a world-class education, and we are committed to ensuring enrollment opportunities for all qualified high school graduates or transfer students. As a result, UC Merced provides an invitation-only program for UC applicants who have not gained admission to campuses to which they have applied, offering them the opportunity to be considered for admission to UC Merced.
Next Steps
Now that you have been invited to the Count Me In program, here are the next steps.
Submit the Count Me In form
Verify your invitation to the program using application information
Choose your major, agree to conditions and submit your acceptance
You will receive an email confirmation of your submission
Wait for your admission decision
Research housing and student program options
Wait for financial aid award information (if applicable)
Compare your other options
Decide that UC Merced is Paw-fect!
Commit by submitting your Statement of Intent to Register by a new deadline that will be provided when you are admitted
Important Dates
Submit the Count Me In form by the date listed on your email invitation
Our Admissions team will notify you of whether you have been provisionally admitted with enough time to make a decision, typically within 2 to 3 weeks after you have submitted your response.
If you choose to participate and received a non-passing grade or will not be completing courses you listed as In-progress or planned during this academic year, notify our office by visiting the Connect app and selecting My Course Updates once you have access (after admission). You will be notified you have access to Connect via an email message confirming that we have received your application and providing instructions on how to claim your UC Merced ID.
Reminders

 Financial Aid
Add UC Merced to your FAFSA or CADAA
Our FAFSA Code is 041271
---
Events

 Count Me In For Transfer Students
Virtual Event - Monday, May 16, 2022, 7 pm
Frequently Asked Questions 
Have questions? Read our Count Me In FAQs. View First Year (Freshman) FAQs here.  View Transfer Student FAQs here. 
Need to speak with an Admissions Representative about your CMI offer? Email us at admissions@ucmerced.edu or call us at (209) 228-7178.
Do You Know that UC Merced is...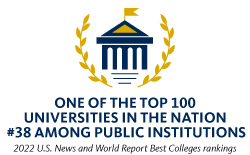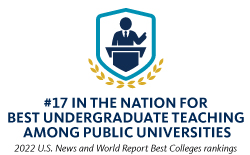 These are just a few highlights of our most recent accolades that demonstrate our continued upward trajectory in delivering world-class instruction, hands-on research, and innovation opportunities that take you beyond the classroom.

 You can view more of our national rankings here.  

 Learn more about UC Merced in our digital brochure Explore UC Merced..