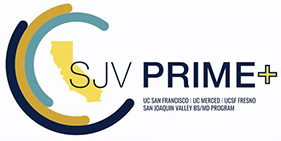 Start your application for Fall 2024 on October 1, 2023. You must submit your UC Merced application and select an eligible major and track by November 30, 2023, to receive access to the Supplemental Application and be considered for the BS to MD pathway.
This exciting program focuses on high school students who are committed to pursuing a career in medicine and are dedicated to serving the San Joaquin Valley's unique needs.
The San Joaquin Valley (SJV) PRIME+ BS/MD is an educational pathway partnership between UC Merced, UCSF Fresno, and UCSF. This critical new pathway will educate and support the SJV's future physicians in advancing health equity and the health of communities in the SJV.
Competitive applicants to this program must demonstrate deep ties to the SJV. Deep ties include having been raised in and/or attending high school for a minimum of two years in the SJV. Applicants must also have evidence of commitment and service to the SJV (The SJV comprises San Joaquin County, Stanislaus County, Merced County, Madera County, Mariposa County, Fresno County, Kern County, Kings County, Tulare County), as well as an intent to practice in the SJV upon completion of medical training.
This is an eight-year program in which you will: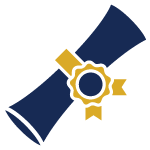 Earn a four-year baccalaureate degree in one of the four majors and options listed below at UC Merced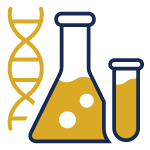 Complete 1.5 years of pre-clinical medical training at the UCSF School of Medicine Regional Pre-Clerkship Campus planned for UC Merced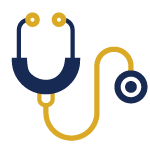 Complete the remaining 2.5 years of clinical training at the UCSF School of Medicine Regional Clinical Campus at UCSF Fresno and receive an MD degree from UCSF School of Medicine
When enrolled in the SJV PRIME+ BS/MD program, you will earn a BS in one of four qualifying major options: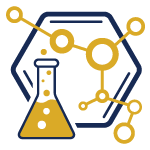 Chemistry
(Track: Biological Chemistry)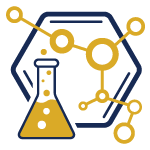 Public Health
(Track: Pre-Med)
Admission Criteria
Preference will be given to applicants who are residents of and have deep ties to the San Joaquin Valley*,
(high school students residing in the foothills, Salinas, and Greater Central Valley will also be considered)
Must be applying as an incoming first year (freshman) student for the Fall 2024 semester 
Have a minimum overall UC GPA of 3.6
Must meet the University of California admissions criteria and submit an application to UC Merced by November 30, 2023
Must enroll in one of the qualifying majors (Biological Sciences, Bioengineering, Chemistry or Public Health BS and associated track) and maintain strong academic standing while at UC Merced
How to Apply
Start your Fall 2024 University of California application between October 1 - November 30, 2023
Select UC Merced on your UC application and one of the qualifying majors and tracks (Biological Sciences, Bioengineering, Chemistry or Public Health BS) as your major. Students who only select one of the qualifying majors as their alternate major will not be considered for the BS to MD pathway.
Select the BS to MD Emphasis track
Submit your application by November 30, 2023. Only regular on-time first year (freshman) applicants that apply directly to UC Merced will be reviewed for the BS to MD pathway.
Applicants will need to submit a supplemental application by December 7, 2023.
Applicants will be required to submit two letters of recommendation by December 14, 2023.
Your letters of recommendation should include at least one (1) letter from an instructor. The letters that will tell us the most about you, your contributions, and your potential are those from instructors of math or science courses who know you well. Letters that document evidence of extracurricular activities or other experiences related to science or health care are also of particular interest to the admissions committee. Character references and recommendations from family or friends are generally not useful. Learn more about the supplemental application questions here.
Review your email for important information about your next steps and complete the supplemental application
If you would like to learn more about this program as it develops and stay informed as to when applications open, please fill out this form
FAQ
---
*San Joaquin Valley is comprised of San Joaquin County, Stanislaus County, Merced County, Madera County, Mariposa County, Fresno County, Kern County, Kings County, Tulare County