Access your portal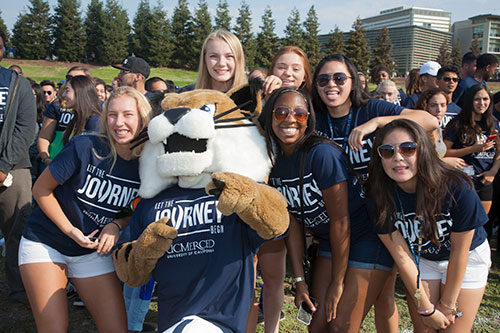 Visit connect.ucmerced.edu/student to access important information. From your portal, you'll be able to check on your admission status, learn about campus events and update the Office of Admissions about any changes to your academic record.
Notify us of any changes to your academic record
If your class schedule changes, or if you receive any D or F grades, you must do the following:
Log in to your Connect portal.
Click on "My Course Updates" and follow instructions thoroughly before submitting. 
Check your email regularly and respond to any requests from our office 
During the application evaluation process, our office might send you communications requesting additional information in order to complete our review. It is very important that you respond to these requests in a timely manner. Make sure our emails are not being routed your junk mail folder.
Apply for financial aid
Complete your FAFSA or California Dream Act application by March 2 and add UC Merced to your list of universities.
You can access the FAFSA at the Federal Student Aid website and the California Dream Act application at dream.csac.ca.gov.
Check your Student Connect portal
Starting in March (April for transfer students), you can log in to your student Connect portal to view the status of your application. Be sure to look at your checklist for any required supplemental documents requested by the Office of Financial Aid and Scholarships or the Office of Admissions.
What happens if I was denied admission? 
The Office of Admission has an established appeal committee composed of three-unit staff members who review all cases.  When submitting an appeal to a decision, please provide relevant information that may not have already been available. Information about how to appeal a decision is provided at admissions.ucmerced.edu/appeals.